First thanks so very much for all of your many and truly fabulous contributions to my first "Can we talk" post. It was all about products and boy I have a list a mile long of things I need and am going to try based on your rave reviews. So thank you! If you

didn't'

catch it you must check it out. Click

here

.
Secondly, happy Tuesday to you. How was your weekend? Ours was great, busy, got a teeny bit of snow and now I am gearing up for a busy week. Lots going on over here. On top of my green fetish, I am also crazy for a little leopard love. Just a touch here or there, nothing over the top. Give me a beautiful velvet leopard chair, ottoman or even a few pillows...and you will hear me roar with delight!
It's such a classic, if you look back at homes from 50 years ago.....you will see leopard. And I am quite certain if you look ahead another 50 years, leopard will still be out there. I like the fact that its so neutral, its at home in the most formal of spaces as it is in more transitional homes or even very modern ones. What about you? Is it a like or love? Lets take a look at leopard and how beautiful it can make a room.....
This beautiful ottoman is what sort of stirred up my inner leopard lusting......Chinoiserie Chic
This is such a rich and masculine space...love how the leopard pops against the drama of the dark accents, Elle Decor
House Beautiful lets the beautiful ottoman be the focal point in this monochromatic room.....
Miles Redd....got it so right in this beautiful room
Renea Abbot uses animal prints as the focal point in an otherwise monochromatic space
Leopard walls? Why not! Arch Digest
I do think the idea of a small accent piece like this from Sally Wheat via Laurie Perez is a wonderful way to bring in just a pop of leopard into a room.
Love the leopard pillow on this fabulous green sofa....so chic! Palmer Weiss
Absolutely love the way its used int this gorgeous room! Mona Ross Berman
A perfect example with how just a subtle touch is so effective, a neckroll is a perfect accent!
So sumptuous! Mary McDonald
Candace Cavanaugh designed this very elegant dining room
An open airy and dramatic space with the four leopard chairs,House Beautiful
Alexa Hampton shows how versatile this fabric is in this more modern space
So elegant, especially when paired with blue and white!
Talk about a serious statement piece! Charles Spada
LOVE this chair! Leave it up to Ralph as in Ralph Lauren, but of course!
Tony Duquette.....how opulent!
Joe Nye added a pair of leopard pillows to this eclectic space...
Leopard carpeting really makes this fabulous red space, Stark
Used as a stair runner, Metropolitan Home
Even in the most traditional room, leopard carpeting is right at home
Velvet, antique mirror and leopard.....OH YES!
This is how I think I like it best, as a small accent on the pillows and an ottoman
And who says its has to be black and tan! I love it in all its many colors...a fun take on a timeless classic!
And if all this leopard lusting has you craving some.....here's a few inexpensive ways to add some leopard into your life!
Cozy flannel blankets from Ballard (I just ordered one)
These rainboots are so much fun. Now on sale for $39 at Ballard!!
Snag this chic leopard cashmere cardigan from Dolce and Gabanna
Add a pair of leopard velvet pillows to a room for instant impact! 1stdibs







Add a cashmere leopard scarf to a simple outfit, it gives it an immediate wow factor!
Another very simple way to give even the simplest of outfits a bit of panache, J Crew
Well..this should give you your leopard dose for the day! Is this something you would ever incorporate into your home? Wardrobe? Or do you already? Again for me, it has to be a small dose, but I do think in the right room used in the right way, it can be quite beautiful. Ditto for wardrobes, I own a leopard scarf, leopard flats and a leopard print velvet jacket. Only use one at a time (naturally) but when paired with something very classic and simple...the effect is really quite pretty! So, as usual I would love to know your thoughts........enjoy your Tuesday!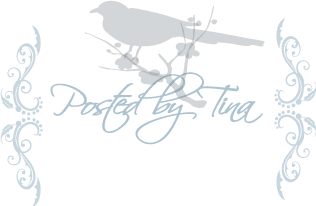 A