Good morning, an exciting Superbowl, don't you think? I am not even a football fan but it was thrilling to see the Giants claim victory! Both amazing teams though. I am really happy and excited to be here with a brand new series, entitled One Word to take the place of my Behind the blogger. Its another fun, interactive and interesting way to get to know your favorite bloggers. Today I am thrilled to present Brooke from Velvet and Linen, it is only appropriate I "christen" this series with Brooke as my first guest because incidentally Brooke's fabulous blog was the first blog I ever read, and trust me that is way before I even knew I was reading "a blog". It wasn't until many months later, that I even realized what a blog was. All I knew was I would visit her site and all of these magical pictures would appear, and there was seemingly a never ending supply, then when I would click on other little pictures...voila! I would be transported to even more special sites where more magical pictures awaited me. Boy I have come a long way since then!
And that my friends...... is how I started off in blogland, so thanks Brooke for making Velvet and Linen such a beautiful place to visit that I kept wanting to go back (and still do)! Brooke has been at this for awhile now and in addition to her beautiful blog, she and her architect husband Steve run a very successful design firm out of California though their work takes them all over. In addition you would have to be living under a rock to not have seen or heard about their beautiful new book, Patina Style that she and Steve recently wrote. Its a favorite of mine and I have since given a few out as gifts. Highly recommend! So without further adieu here is Brooke in one word......
Brooke from Velvet and Linen
(This blog for dessert)
(Flickr)
(AMCA)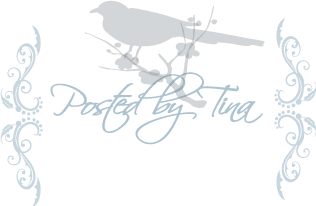 Love it Brooke! Thank you so much for helping me to launch this new series. Loved getting to know you better and found myself agreeing with so much of what you have said. And, hey we subscribe to the same "therapist", good ol' chocolate psychotherapy (works like a charm)!
Hope you all enjoyed this and click here to visit the beautiful Velvet and Linen. If you aren't already familiar with her blog, trust me its one you want to know about! Wishing you all a wonderful day.